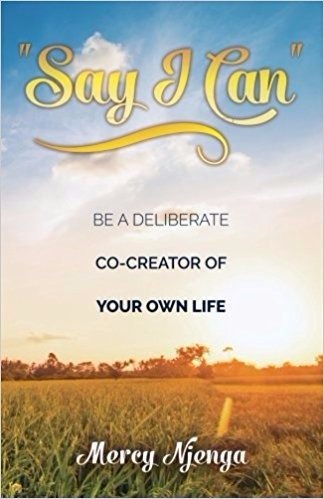 "Say I Can": Deliberate Co-Creator of Your Own Life
Mercy knows what it's like to feel lost in the world. For years, she searched for greater meaning in her life and made small consistent gains. In this inspirational teaching memoir, Mercy outlines the revelations she finally had about her role in the creation of her life and her power to rebuild it into a blissful, meaningful existence.
In this book, Mercy shows you how the experiences in her life helped shift her perspective and strengthened her determination to succeed. In an inspirational intriguing way, Mercy chronicles the moment she stopped living by her limitations and started re-creating her reality. She takes you through her experiences, growth and contribution.
Mercy used the art of deliberate effort to discover her purpose in life. Now, through this guide, she wants to help you do the same. With Say I Can, you will learn to do the following:
Find your own inner guidance system
Accept your role as Co-Creator of your life
 Shape reality to your will
 Discover the destiny you want for yourself
 See that life is a noble gift
  Understand how powerful a Co-Creator you are
The answers that you are seeking in life are not found in someone else's beliefs. They rest in your own heart!